Competitor Pricing for Ecommerce: How to Avoid Price Wars in Competitive Markets
June 20, 2023 | 10 minutes read
"Sales are down!"
That's what was in the subject line of an email from the CEO.
"Why?" you ask yourself.
The website is live, the campaigns are running as they should and inventory looks good.
So, why are sales down?
A quick Google search for your best selling product gives you the answer:
Your biggest competitor is offering the same product - at a significantly lower price.
Guess what? It's not the first time and it won't be the last.
Welcome to the world of competitor pricing!
Table of contents
What is competitor pricing?
Businesses use competitor pricing as a tactic to choose the most optimal price for their products. In other words, they rely on the prices set by their rivals to pick their own.
Let's take the following example:
You own an online store that focuses on selling smartphones. In this case, you observe that your main competitor is offering a brand-new model for $800.
In order to stay toe-to-toe with your competitors, you decide to set the price of your latest smartphone to around $750.
The result?
You're able to maintain a stable profit margin - even though tons of other companies (aka competitors) are selling the same type of products.
Note this, however: It is a strategy used primarily in order to sell physical products, as services can vary greatly between companies.
3 types of competitor pricing
We can break up competitor pricing into three main categories: High price, matched price and low price.
High price (price skimming strategy)
In order to use higher prices, sometimes known as price skimming, it's crucial that businesses distinguish their products or services from their competitors.
Why?
Because differentiation will help justify the higher costs you're setting, as customers are more inclined to pay extra for products that are unique.
What you could do to set yourselves apart is to spend some extra time establishing a clear, strong brand image - or try to offer top-of-the-line customer service.
Or you can spend time offering even more the best product quality or enhancing the accessibility of your product itself.
It all depends on the company's goals and resources, plus their own target customers.
Price matching strategy
This approach of competitor pricing is used in those highly competitive markets - where companies have little to no control over their pricing.
In these scenarios, the market will typically determine the selling price - so businesses try to lower their own production costs to make these higher profits.
How do they do this?
By taking advantage of factors like economies of experience, scope and scale
And by reducing expenses, they can in return increase their profitability.
Loss leader strategy
Offering lower prices (also known as loss leader) compared to competitors can often drive increased market share and  increased sales - despite potential profit reductions.
However, it's important to consider that profit margins depend on production costs.
Simply put, if your company can effectively manage lower production costs than competitors, comparable profitability can still be achieved.
Several approaches can be used to achieve lower prices, like price penetration or predatory price.
With price penetration you start with a low price and then gradually increase it to establish  position in the market.
The latter, predatory price, is when you set an extremely low price in order to create barriers for competitors, even though it could lead to some declines for your business.
Benefits of competitor pricing
Here's the three biggest benefits of matching your prices according to your competitors.
1. Faster time-to-market
Competitor pricing offers a significant benefit for e-commerce companies new to the scene - in the way that it helps them enter the market in the most swift and cost-effective manner.
Here's how it goes down:
By studying the pricing strategies and data of established competitors, new e-commerce brands can save valuable time that would otherwise be spent on extensively analyzing the market.
This approach allows them to quickly gain those must-have insights they need to make informed pricing decisions, enabling them to enter the market promptly and efficiently.
The result?
Being able to expedite their market entry, capitalize on existing pricing insights and quickly establish themselves as a more competitive player in the digital e-commerce marketplace.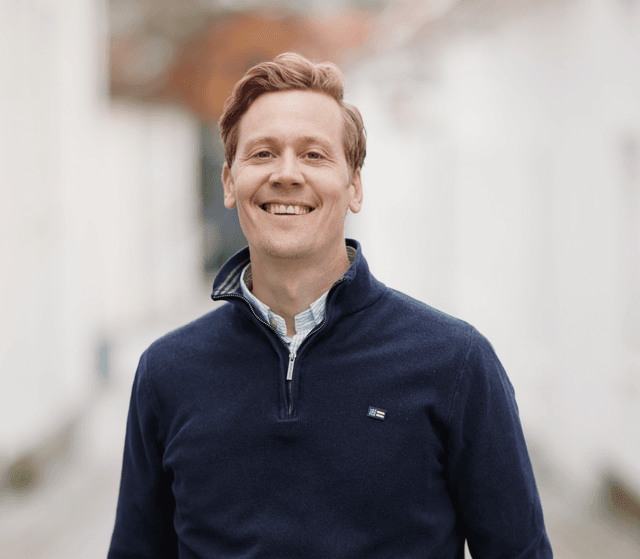 "By analyzing competitor pricing, e-commerce companies can gain valuable information such as competitiveness, pricing trends and patterns, and competitor pricing strategies. By leveraging this information, e-commerce companies can seize opportunities, anticipate price movements, and make informed decisions to adjust their own pricing strategies accordingly and enhance their market position, profitability and customer satisfaction."
Robin Frugaard
Chief Commercial Officer
2. Enhances sales and market share
Another benefit of competitor pricing is being able to increase both revenue and market share.
As 86% of online shoppers state that it's important for them to compare prices between companies, the strategy can be beneficial for e-commerce companies that want to keep staying competitive.
Plus, 87% of shoppers find it important knowing that they got a good (if not the best deal) when shopping online.
So for example, by using strategies like price matching, retailers online can attract new customers and keep them away from other competitors.
Which in the end leads to a boost in sales, which then has a positive ripple effect on their market share.  AKA, being able to expand their presence in the highly competitive e-commerce industry.
3. Straightforward and easy
Another advantage companies get through competitor pricing is just how easy it is to implement.
Businesses can quickly take a look at the prices of similar products and/or services in their respective market to figure out what kind of price range they should be aiming for.
This pricing strategy enables e-commerce companies to determine their prices in a manner that aligns with their business objectives. Whether that means that they set a slight increase in prices for the most premium products or offer more affordable options.
How to get started with competitor pricing
Here's four easy steps in order to get started with your new competitor pricing strategy.
1. Determine the competition present in your market
To kickstart your competitor pricing, it's crucial that you first identify the competition in your market.
That's the only way to know what your biggest rivals charge for their products.
Price optimization software can make this task much easier and more effective.
How?
One standout feature of Reprice is its ability to help e-commerce companies identify and benchmark against their specific market competition. That way they can gain valuable market insights and allow them to make accurate pricing decisions.
Plus, comparing and analyzing competitors' pricing strategies helps identify relevant trends, understand market dynamics, and determine optimal pricing ranges.
Here's how Reprice helps.
The tool provides a "birds-eye-view" of the market, enabling you to easily adjust pricing rules, prioritize competitors, and discover new market players. Which basically means no more inconvenient spreadsheets.
Reprice automates these processes, resulting in faster pricing operations all-around.
2. Investigate your competitor's pricing strategies
When it comes to analyzing your rivals' pricing strategies, you probably already know that things can get complex and overwhelming.
A lot of e-commerce companies today singlehandedly rely on Excel sheets and in-house tools to manually track competitor pricing. In most cases (if not all) - it's both time-consuming and error-prone.
Enter tools like Reprice.
Reprice offers a streamlined solution by providing real-time competitor data that seamlessly integrates with your ERP system or external sources like Big Query.
And with this integration, you can efficiently adjust your pricing strategies based on the latest and most relevant market trends.
Plus, Reprice updates pricing data daily, and you can customize the frequency to meet your specific needs.
The result?
Access to up-to-date and accurate pricing information, empowering you to make confident and informed pricing decisions, which means you can say goodbye to complexity and experience a much smarter way to do pricing.
Investing in the right technology is key; 40% of marketers are investing in e-commerce technology to meet the demands of the consumer. Reprice can help you meet those demands.
3. Calculate the average price of all competitors
The third step to get started with competitor pricing is to calculate the average price for products similar to yours across the market.
This broader perspective acts as a benchmark to assess your own pricing strategy and make adjustments from there.
Plus, by knowing this average, you'll have a much more solid reference point to evaluate the cost-effectiveness of your products.
4. Decide whether to set prices higher, lower, or at the same level
Last but not least:
When setting up your competitive pricing strategy, the final step involves deciding whether to set prices higher, lower, or match the competition.
This is an important choice that determines where your product or service fits in your specific market.
You can either position it as expensive for a luxury appeal, offer lower prices to outperform competitors and attract customers quickly, or align your pricing with rivals (aka price-matching).
The price that you choose ultimately establishes your position in the market and reflects the value of your brand - regardless if you're starting out or aiming for growth.
But how can you make this process much more streamlined and efficient?
With Reprice, you can create pricing rules based on criteria like "brand", "category", or "tags" for any products defined in the rule. Additionally, you can choose criteria such as following a specific competitor, setting a minimum margin, or adjusting prices up and down to define your pricing rule.
Conclusion
In this guide, we've taken a deep dive into the realm of competitor pricing, the main types, its benefits and how to get started with the strategy.
In order to quickly get on board with competitive pricing, we recommend implementing a tool like Reprice.
Here's how Reprice handles your competitor pricing strategy:
Reprice enables you to benchmark your competitors - which provides you with the necessary insights into how they're pricing their products, as well as their market share. That gives you the information you need to adjust your own pricing.
Reprice features automated pricing optimization: The tool lets you automate your pricing updates across all your sales channels - all based on rules you lay down. That means you'll be better able to stay competitive by quickly changing your prices - in reflection of changes in the market.
Reprice also gives you daily price recommendations, which can help you make more data-driven decisions to maximize your margins
Reprice provides real-time competitor data so that you don't have to waste hours manually monitoring or using tiresome Excel spreadsheets. That way you get instant data to improve your pricing strategies based on current trends in the market.
Ready to get started?
Robin Frugaard Jørgensen
Chief Commercial Officer at Reprice
Robin Frugaard Jørgensen is Chief Commercial Officer at Reprice. Prior to joining Reprice in January 2023, Robin spent several years working with pricing strategies in B2B & the consumer electronics industry. Connect with Robin on LinkedIn here or book a demo to see how Reprice can solve your e-commerce pricing challenges.
View all articles by Robin Frugaard Jørgensen