Grow e-commerce revenue by optimising product pricing based on demand, trends and market opportunities
With Reprice you can change product pricing manually or automatically, based on specific rules you set. You can benchmark competitors, update bulk pricing for specific brands or products - and automate pricing updates between website and physical stores.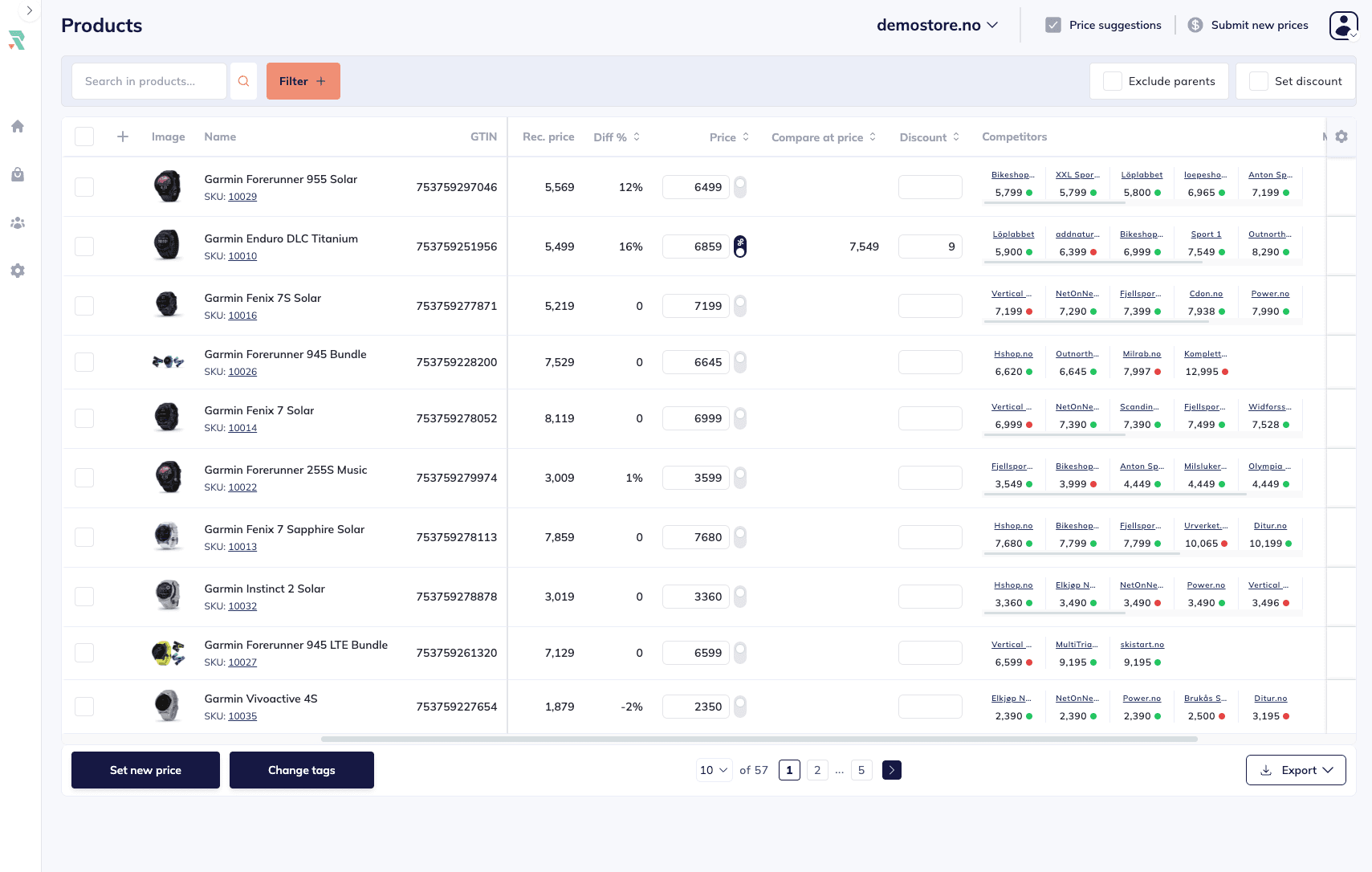 A complete overview of product and sales performance
With our dashboard, customers can take advantage of our fully integrated platform and use this as a main tool internally to generate reports and view key statistics and data from all the data sources you're sharing with Reprice.
Instead of logging in to several tools to get your sales and revenue reports, you only need one - Reprice.
You're in full control of how you price your products
Product pricing is at the core of the Reprice platform. With Reprice, you can manually update the price for selected products, brands and categories without the worry of automation.
Unlike other pricing optimization solutions where all product pricing is automated, Reprice allows you to adjust specific product pricing based on seasonality, campaigns and/ or discounts - helping you move fast and capitalize on market trends.

Automate pricing based on rules you choose
With automatic pricing, Reprice lets you create pricing rules based on criteria such as "brand", "category" or "tag" for any products defined in the pricing rule.You can also choose criterias such as "follow competitor X", "minimum margin" or "decrease and increase price" to define your pricing rule.
Move from a reactive pricing strategy to a proactive strategy with automated price optimization. With Reprice, you will generate higher revenue and higher margins.
Get daily price recommendations based on the market trends
Product pricing changes quickly. With Reprice, you will receive pricing suggestions based on your pricing rules. All pricing suggestions need to be approved or declined before they go live on the website.
Reprice lets you move quickly on products where margins are at their highest, or where there's demand in the market for products that are fully stocked.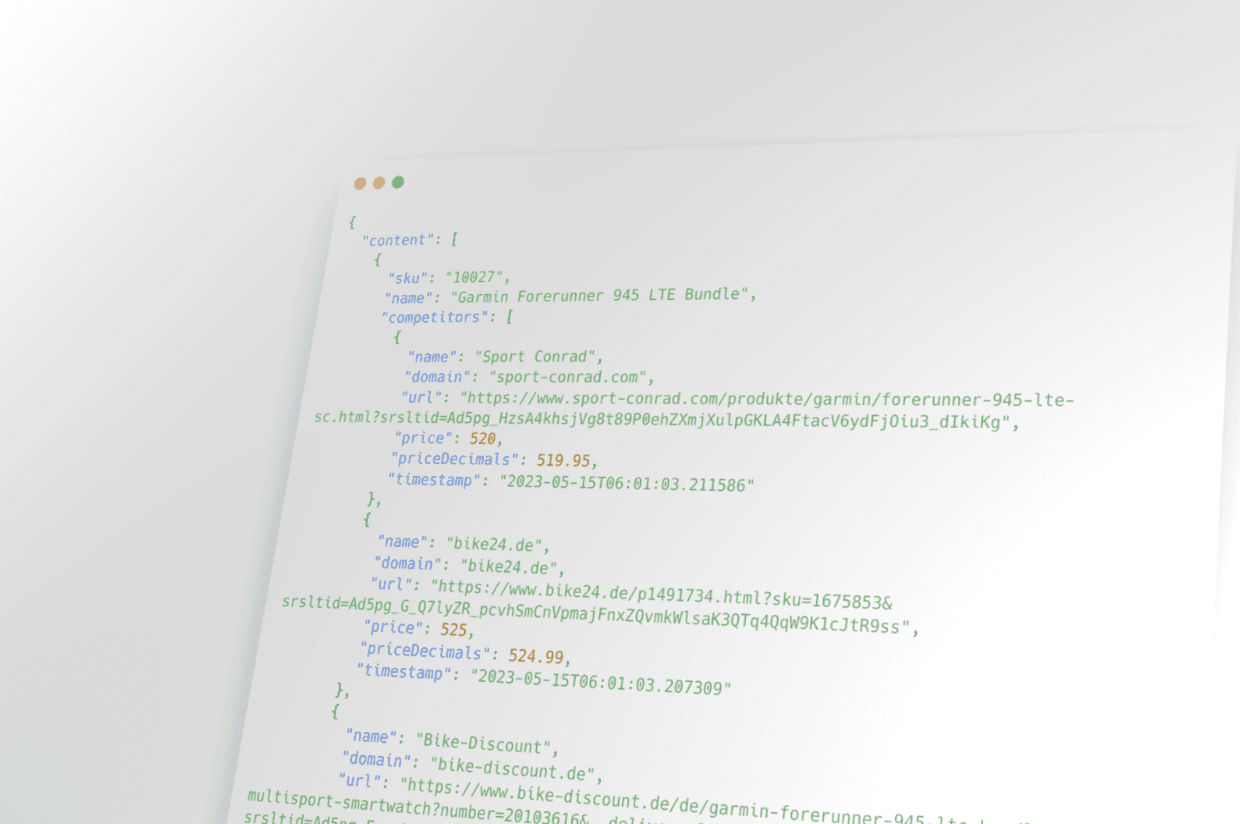 GET LIVE DATA ON COMPETITOR PRICING AND STRATEGIES
Tracking competitor data is complex. E-commerce companies use a combination of Excel sheets and in-house tools to monitor competitor pricing., which is resource intensive, time consuming and challenging - and it doesn't always guarantee accuracy.
Reprice has done the hard work for you. As a data provider, Reprice gives you access to real-time competitor data to your ERP or external data source such as Big Query. - allowing you to enhance pricing tactics and strategies based on daily market trends.
Pricing data is updated daily, but can be tailored to a frequency based on your needs.